Many women, in addition to having a pretty face, have great intelligence that they use to play poker and become true card stars. There are all kinds of profiles, from lawyers to reporters to teachers. So are the professional poker players who hog tournaments and magazine covers at the same time.
# 10 Sandra Naujoks
This gamer, originally from Berlin, Germany, worked as a teacher and graphic designer before embarking on a modeling career, later dedicating herself to cards professionally. He is not doing too badly as he has won more than $ 2 million in tournaments.
# 9 Christine Lindley
Born in the United States, Christine is a professional poker player and model. He previously worked as a news correspondent. He won more than $ 1 million in live tournaments. He also appeared on the covers of magazines such as Maxim, ESPN, and Poker Pro.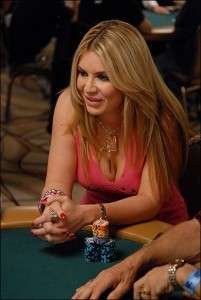 # 8 Lauren Kling
Born in Las Vegas, she has poker in her DNA. In 2010, she pocketed $ 162,000 at the UltimateBet tournament in addition to advertising contracts thanks to her innate beauty. When he plays online, he does so under the nickname SUPERMODEL.
# 7 Melyssa Grace
Born in Hawaii, United States, she is considered one of the most beautiful card players in the world. She was featured as a magazine cover in Maxim Magazines and was named a flush girl  in 2011 and 2012 on the World Poker Tour Royal.
# 6 Tatjana Pasalic
From the Balkans, specifically from Croatia,  this player started as a reporter for card tournaments before making the leap to the green carpet table. In 2010 she lost a bet with her boyfriend so she had to play a tournament dressed as a cat. That gave him a lot of visibility for apparent reasons.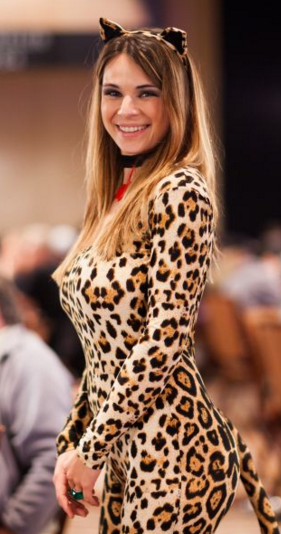 # 5 Vanessa Rousso
A French and American national, Vanessa has made a name for herself in the world of online poker under the nickname of Lady Maverick. She is a lawyer by profession and was also featured in Sports Illustrated.
# 4 Almira Skripchenko
This original player from Russia who began playing chess,  has a great strategic capacity , which facilitated her transfer to the world of cards. He currently lives in France and is an important part of the Winamax Team.
# 3 Tiffany Michelle
She is an off-road player. Apart from playing poker (and very well, she was the last female finalist in the 2008 World Series tournament ) she is also a singer and appeared in a couple of Reality Shows in the United States.
# 2 Sofia Lovgren
One of the youngest women on this list, she started winning tournaments when she was not yet the legal minimum age to drink alcohol. She has a promising future not only as a player, but she also stood out for her work as a model.
# 1 Kassandra Maytown
In the first place we have this player from the United States, who in just a few years has already managed to stand out in the top online poker competitions. In addition, she also stood out as a model posing for different American magazines.
About Author